How did signing a 25-year contract affect Magic Johnson's net worth?
Magic Johnson's net worth is reportedly an impressive $620 million. Due to his NBA days, partnerships and much more, Johnson has built wealth for his family.
Johnson's net worth grew when he signed a 25-year contract with the LA Lakers, which isn't normal. Not many contracts like this have been given out in sports history. The 25-year contract was in agreement to give Magic $1 million each year of the deal.
He believed that he deserved to be paid like the other top players in the league. Magic was still underpaid, however. Larry Bird made $24.07 million in 13 seasons and Kareem Abdul-Jabbar, Johnson's teammate, made nearly $2 million per year with the Lakers.
"I have to be paid what the other top players are being paid," Johnson said. "If I'm paid like they are, I'll be happy and everything will be fine. I don't want to renegotiate now; all I want to do is win the championship. But I do want to be paid what I think I deserve."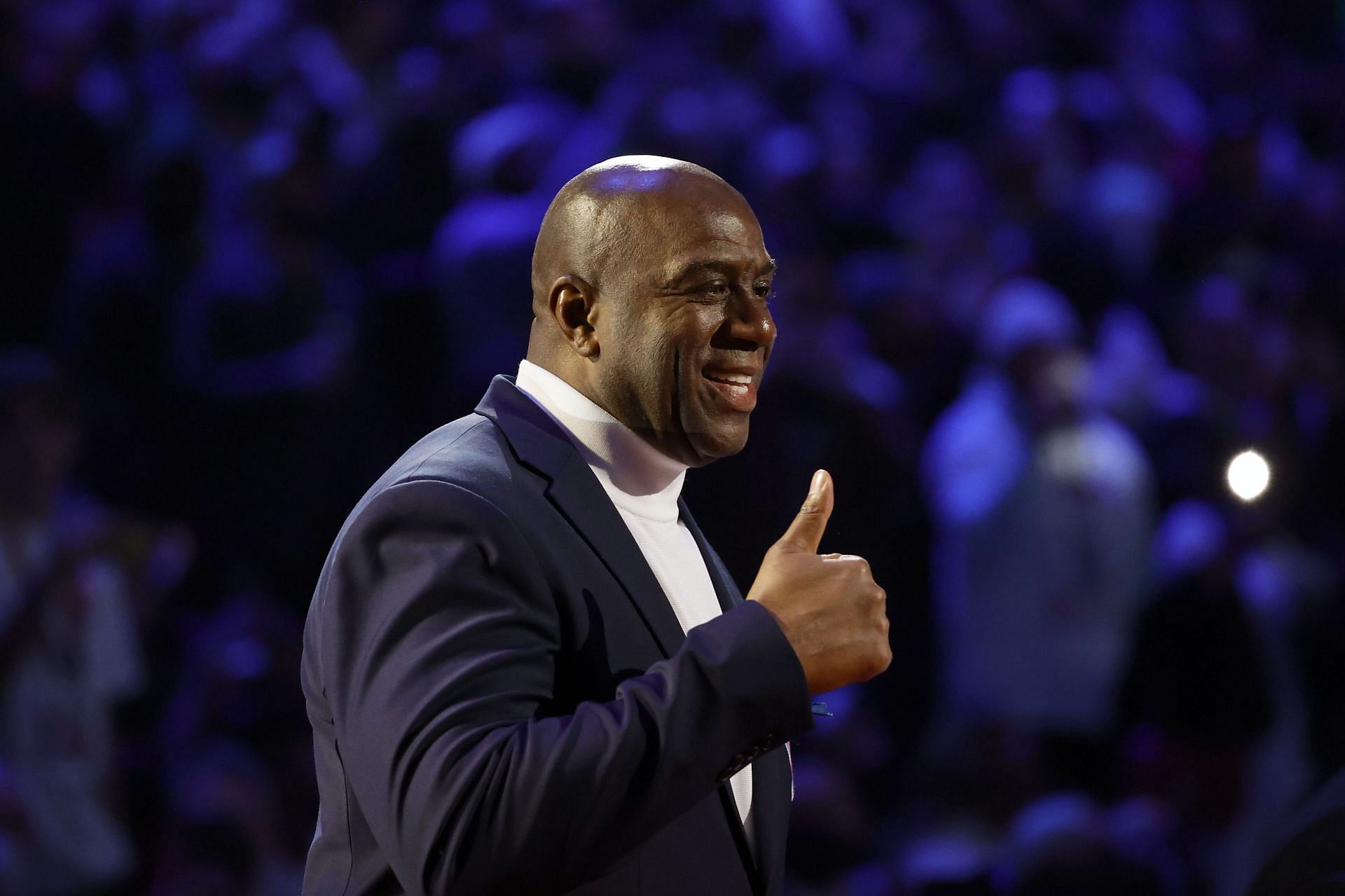 Magic Johnson's net worth increased as he signed for Lakers president
Magic Johnson's net worth was able to increase each year when he was signed. Money can make money over time, and that's exactly what Johnson did.
He decided to cut ties with the Lakers after being an owner for more than 10 years.
"After heavy deliberation and a weighing heart, I have decided to sell my share of the Lakers," Johnson said. "I am truly humbled to have been a Lakers player for 13 years and an owner for over 10 years. I thank (Lakers majority owner) Dr. Buss from the deepest part of my heart and soul for allowing me such an incredible opportunity.
"I will continue to work alongside Dr. Buss, Jeanie Buss and Mitch Kupchak in their efforts to continually build and maintain the best NBA franchise in the league."
Magic has spoken about the contract he received from the Lakers and how special it was to him. Johnson's net worth isn't anything he expected after growing up poor in Michigan:
"It was great because, you know, I grew up poor my whole life," Johnson said. "So, to get a million dollars a year was outstanding, but it changed the dynamic of the team. They thought that now, I was part of management instead of being just a Laker player."
Jeanie Buss, who has been heavily criticized by Lakers fans for their current team, believes it was one of the best deals her dad ever made. Keeping a guy like Magic Johnson around is more important than what he did on the court.
"It was the most satisfying deal my dad ever made because he knew what the value of Magic was to this team," Jeanie Buss said. "It ensured that the greatest player of his generation would be forever tied to this franchise, and here we are today."
Edited by Joseph Schiefelbein